Kenneth J. Barton, Jr.
Steptoe & Johnson, PLLC

Mary Beth Blair
Kisner Communications
Tracy Burcker
Mimi & Papa's Dips-N-More
Photo coming soon!

Alison Cox
Bowles Rice LLP

David Decker
Decker & Company PLLC

Dave DeHaven
DD Merchandising
Photo coming soon!

Karin Dunn
Eastern WV Community Foundation

Jaclyn Fearnow
Effectv - a Comcast Company

Kristie Hadley
BCT - Bank of Charles Town

Jonathan Hartiens
Mountaineer Behavioral Health

Justin Henry
Panhandle Builders & Excavating, Inc.

Sherri Janelle
Shepherd University
Photo coming soon!
Jim Klein
Shepherd University Martinsburg Center
Photo coming soon!

Howard Kronthal
EXIT Success Realty

David Langford
United Bank
Nicholas Lesley
Procter & Gamble
Photo coming soon!


Rebecca Linton
City National Bank

Maria Lorensen
Hospice of the Panhandle

Teresa McCabe
WVU Medicine

Moises Cardenas-Mendoza
Social Connection Marketing & Videography

Gail Moxley
CNB Bank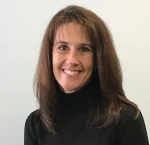 Amy Orndoff
Berkeley Senior Services

Tracy Regalia
Edward Jones

Mary Kathryn Robinson
Valley Health

Dr. Kimberly Smith, DDS
Smith Family Dentistry

Susan Snowden
Jackson Kelly PLLC

Kevin Starliper
CNB Bank

Eric Stenger
MVB Mortgage

Kurt Tiegs
Mountaineer Kitchens & Baths

Karla Troppman
Shenandoah Community Health
Donna Van Metre
James Rumsey Technical Institute
Photo coming soon!
Amy Vargas
Mr. Appliance of Leesburg and Martinsburg
Photo coming soon!

Pam Wagoner
Depot Florist 

Laurel Webster
Hersick + Webster